In late 2016, my friend Julia wrote a blog post about the underestimated power of stationery, and the importance of letter writing in this world of digital communication. I have always been more comfortable expressing my feelings through the written word rather than the spoken one, and this post intrigued me. What better year-long project for a writer, a planner, and a lover of office supplies? I treated myself to monogrammed notecards and great pens, and began my year of letter writing. Throughout 2017, I wrote and mailed one letter a week, except for one week in the summer, Thanksgiving week, and Christmas week. Forty-nine notes, written by hand.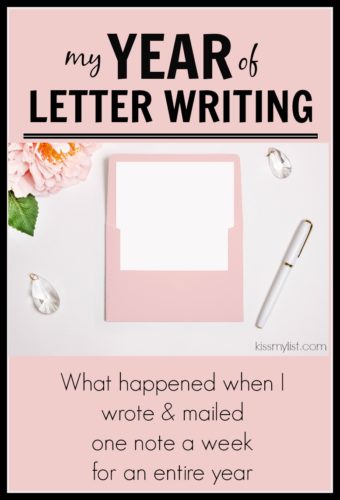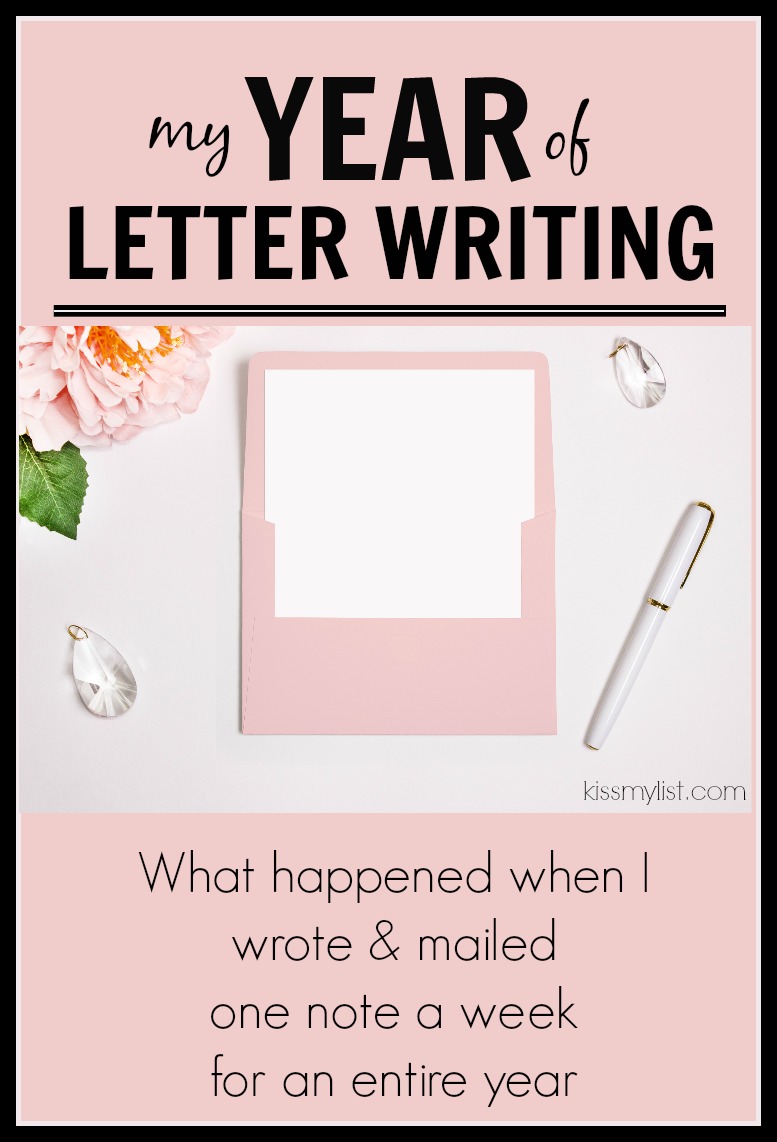 Each note was different; they were birthday wishes, congratulations, thinking of you, miss you. Some notes weren't centered on an occasion at all, but each one was an expression of my appreciation for that individual. Writing a note took less than ten minutes, but the act of sitting down to write made me think about what each person meant to me, and why I valued our relationship.
This was an easy task for my closest and oldest friends; they have been in my life long enough that I can readily share why I love them. Yet I wrote about things I don't typically say out loud, and the warm and delighted responses made me realize how wonderful it is to hear not only that your friend is grateful for you, but why she is thankful you are in her life. The feedback I received from my notes was a bonus; I almost always had a text message from the week's recipient, thanking me for the note and often expressing her own feelings about our relationship. Some told me of their delighted surprise, which I think added to the positive impact of the note.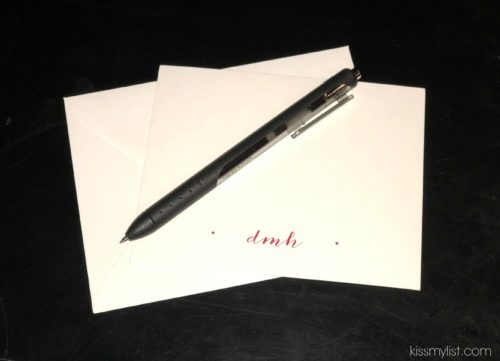 I sent notes to some family members as well, and I found myself tearing up as I wrote some of them. I am not particularly effusive with my in-laws, for example, yet I poured my love and appreciation for them into words on a page. My notes to my niece and nephew were mundane and brief, but for kids at sleepaway camp, any snail mail is a reason to smile. I hope my children kept their notes tucked away, and I hope my husband isn't insulted that I did not write to him. Not yet, anyway.
Because I am a pre-worrier, I considered the possibility that if someone in my life found out she didn't receive a note, she would be hurt. One day in mid-October, I mentioned the notes to a group of six friends, all of whom I wrote to earlier in the year. To my horror, one friend looked at me blankly and asked, "What note?" I think she believed me when I insisted I mailed her one in June, but I wrote another one that afternoon. And while I did not send a note to everyone in my life in 2017, my challenge doesn't have to end because the year did.
I didn't write a note during the final week of 2017, and I felt like something was missing by the first week of the new year. Admittedly, I was also a bit relieved. All year I felt the pressure to write, even though I knew I'd feel accomplished and satisfied when I slipped the card in my mailbox. Going forward, however, my letter writing is no longer a task, but a gift I will give to myself and to someone in my life. All it takes is ten minutes, some thought and reflection, and a great piece of stationery.