I am five or six years old, and I want my ears pierced. My mother takes me to a family friend who is a pediatrician, and he numbs my tender lobes with ice. One needle poke sends me screaming out of the room, and it is years before I am ready to try again.
I think I am being brave the first time, but it is the second time that truly requires courage. I know the pain is coming, and I am afraid of it. But I want what is on the other side of the pain, so I clench my mother's hand as the piercing gun echoes dully in my ear. There is a Great Cookie store next to the piercing place, and my mother buys one of those huge chocolate chip cookies to celebrate. Chocolate for bravery is still an even trade in my book.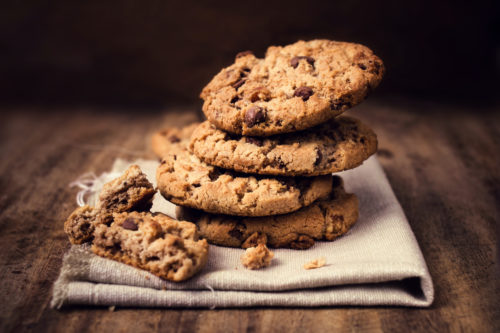 *****
I have the house to myself one summer morning when I am home from college. The doorbell rings, and a man I do not recognize stares into the peephole. I do not answer, and when he rings again I peek through the curtains to see a white van in the driveway. I am not afraid of windowless white vans like I will be when I become a mother, yet I am uneasy. When the man goes back to his van and comes out with a tool box, I begin to panic. I hear a rattling at the front door, and I know this man is about to break into my house and do something horrible.
I put the leash on Lacey, and she and I run downstairs and leave the house from the basement walk out. We cut across backyards to the next court, and we walk down that court and back up ours in the relative safety of broad daylight and open spaces. I see that the van is gone, and Lacey and I return to our home, unscathed. I am proud that I protected myself and my dog from a maniac.
My parents hired the man to repair something on our front door; my mother forget to tell me he was coming. I feel annoyed, but I still feel brave.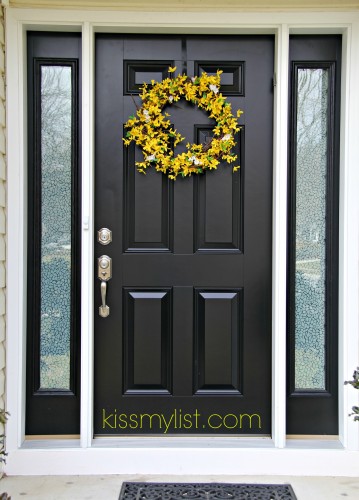 *****
It doesn't have to be brave for everyone else, it just has to be brave for you.
My husband told me this when I asked him what I've done that was brave. It was for a writing prompt, years ago. These words of wisdom were a gift, and I have repeated that mantra to myself many times.
Brave for me. So many little things, not so many big things. But is there really a difference between the big and little things? I was brave when I started my blog and shared my writing with anyone who would read, while I was still trying on writing to see if it fit. While my life didn't depend on it, it felt as brave as running from the man at the door. 
I am brave each time I push on the walls of my comfortable, safe little box. The walls protect me, and I know every inch they hold. Outside the box is unknown, and it scares me. Sometimes I peek out, sometimes I climb. Even a peek is brave for me. 
When I want what is on the other side of the pain, the hurt, the fear, or the box…that is when I am brave.

This is a FTSF post, inspired by the prompt, "I am afraid…"