I've written the occasional DIY post, although the DIY is often a
big fat fail
. This time, however, I got it right. Even a DIY dummy like me can do it, and the project can make a huge difference in the look of your home.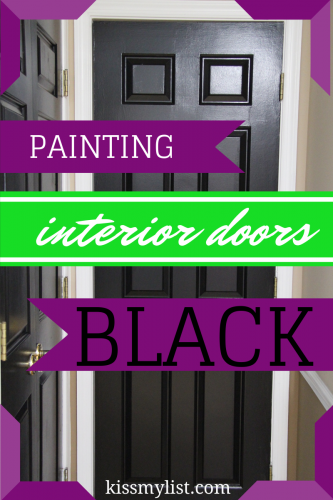 When you walk into my home, there are three doors directly to your left. The inside of my front door is black, as are the stair banisters. The white double doors open into the laundry room, and the single door is for the coat closet. There's nothing wrong with the doors, but I felt that painting them black would pull together the entry area and give it a bit more sophistication.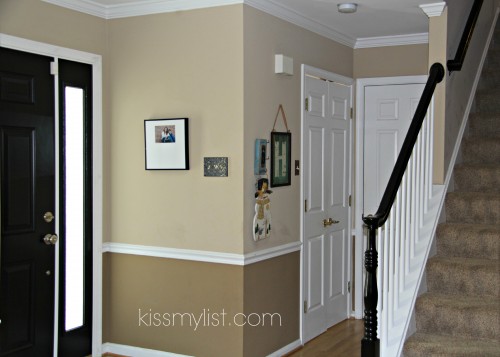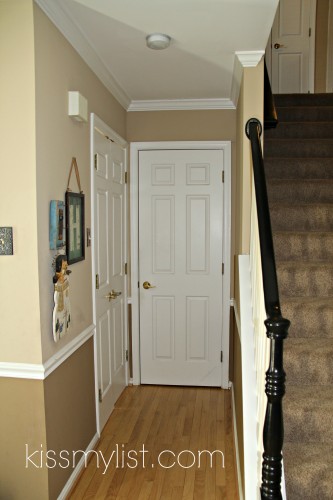 I'm famous for starting a home decor project with gusto, only to lose steam after about an hour. Painting interior doors, however, is a task that works well with my attention span.
I am not a pretty handy girl, so I consulted one.
Pretty Handy Girl
popped up when I googled "how to paint interior doors," and I followed her simple and clear instructions, complete with step-by-step photos.

I didn't have to prime the doors (Pretty Handy Girl said that was okay), so I just wiped down the doors, took off the hardware, and started painting. In about thirty minutes, the first coat was done. It looked like crap: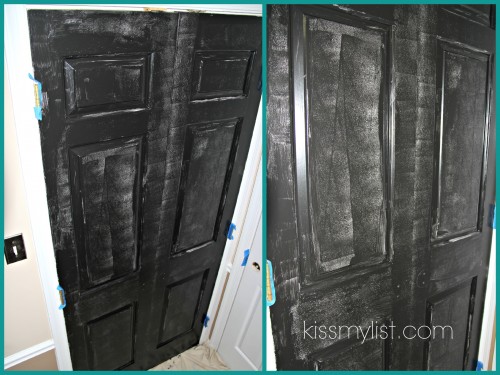 The next day I painted the second coat, and then…that's it. All done. I did paint the side of the doors, but I didn't bother with the inside. No one opens my laundry room doors, and I can count on one hand the number of times a guest has opened my coat closet. But even if they do, it's a clean edge between the side and back of the door, so I'm satisfied. If I were painting bedroom or bathroom doors, I would definitely paint both sides. But why make more work for myself?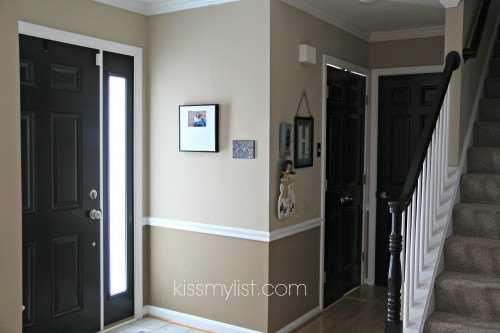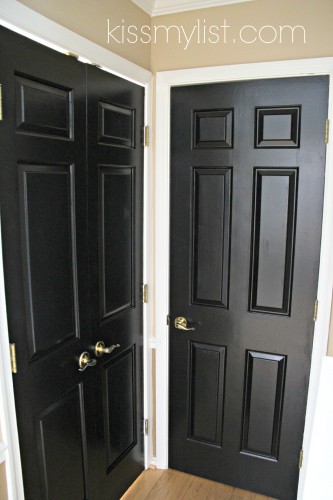 I'm really pleased with the way the painted doors look. It was quick, easy, and painless – that's my kind of project.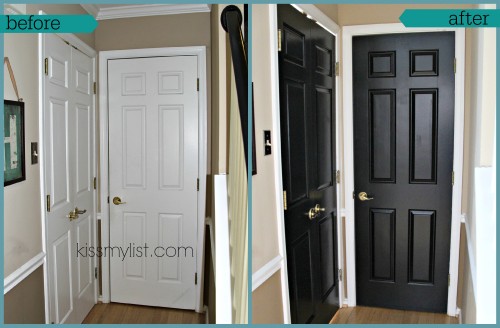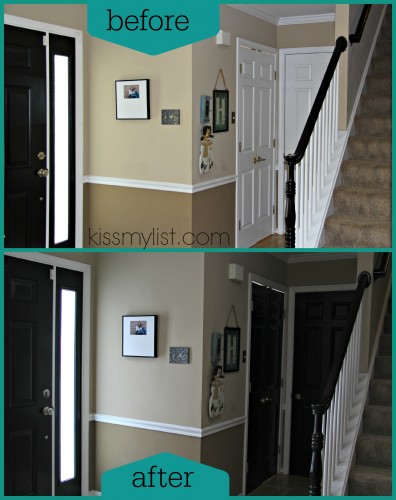 Note: I could not find basic black paint on any of the paint chip samples in the store. I had to ask the salesperson. Apparently "black" is not advertised as a color, but it's available if you ask for it. The poor man could not understand that I just wanted plain old black paint when there are so many other choices.

Another note: Notice my black front door? That is the result of a massive DIY fail, and a story for another day. Stay tuned.