The last time I wrote a Love List, the lawn needed mowing, I was in flip flops, and my family was getting ready for our Alaska cruise.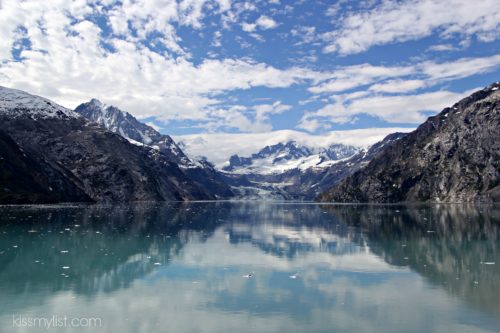 As I write this Love List, the lawn is brown muck with some patches of dirty snow, I am wearing three layers while blasting the space heater, and parts of Alaska were balmier than the East Coast earlier this week. Oh, January. You're tough to love.
Fortunately, there are plenty of other things to love in this brand new year, including the fact that I have been blogging for FIVE YEARS. Happy blogiversary to me!
The rest of the items on my Love List are things that you can actually buy or use – I hope you find something that tickles your fancy!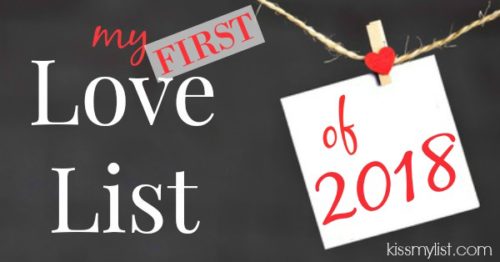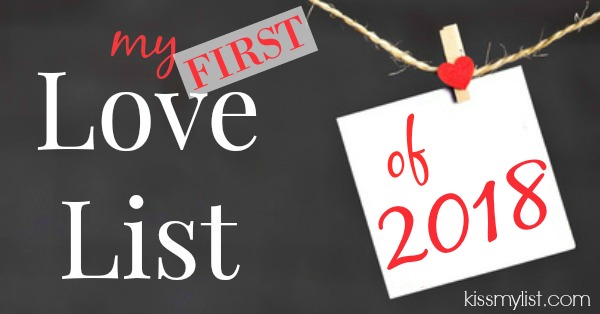 Disclosure: There are affiliate links in this post that help me pay for the care and upkeep of this blog. Five years into this gig and I'm still not making any money.
I joined BookishFirst a few months ago, and if you are a reader, you need to check it out! It is a book reviewing community, it's free, and you can get free books. You earn points for reading a short excerpt of a soon-to-be-published book and writing a brief first impression, and then you are entered into a raffle to win a copy. I've already won two raffles, and I've earned enough points to choose a book for free. No pressure, minimal effort, and no commitment. For more information, check out the FAQs.
Custom Pet Pillow
When a friend told me she had purchased one of these as a graduation present for her niece, I knew I had to get one for my daughter's dorm room. It was worth every penny, and it is hilarious. I was very pleased with this seller on Etsy, although there are many Etsy stores that sell these personalized pillows. This seller takes your picture and photoshops out the background, then puts it on a pillow. Here is our Hazel, shrunk to a 16-inch pillow.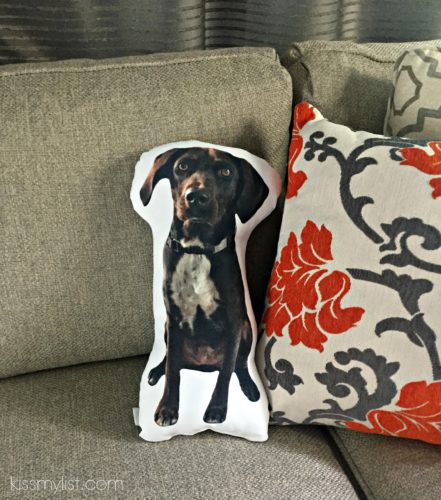 She doesn't look that dumb in person, but I just can't look at it without smiling. It sits on my daughter's bed at college, although she brought it home over winter break so it wouldn't get lonely.
I want to go all-natural with my beauty products, in theory. In reality, I want stuff that works, and I'm not always convinced that I can do that without chemicals. But when a trusted and well-groomed friend told me about Native deodorant, I decided to give it a try. If it didn't work, I'd shower and go back to slathering aluminum on my armpits.
It works, and I have had no allergic reaction to the sensitive skin choices. The coconut vanilla is heavenly! If you've been considering switching to aluminum-free deodorants, give Native a try. If you purchase through my links, you'll get a free mini deodorant with your order.
I found this online shop while looking for an eco-friendly, handmade baby gift for a friend. This family-owned business sells "ethically produced, hand-knit dolls that help feed children." For every doll sold, Cuddle+Kind donates ten meals to kids all over the world. The dolls are adorable, and I love supporting a small business that gives back to its community. If you need any baby gifts or gifts for young children, check them out.
I've been doing Barre3 online workouts since October, and I love them. It's a terrific combination of strength, balance, core, stretching, and cardio. I wouldn't give up my Pilates class for anything, but Barre3 has been a great complement to it and to my elliptical workouts. There are plenty of free videos on YouTube, but I have a monthly subscription so I can access every workout in its entirety straight from the Barre3 website. Check them out on YouTube and see what you think. If you want to join, click on my referral link to get $15 off a subscription. 
I bought this $20 card game for my kids for Hanukkah, and we played it for the first time while watching the Golden Globes. Here's the description from the website: "Everyone grabs their smartphones. One player picks a card and gets to judge that round. The rest of the players have 60 seconds to respond with the funniest, most on point or downright weird thing they can find on their phones."
It's a fun game, and it makes me feel less guilty about my teenagers being on their phones. 
Buffalo Trace Bourbon cream
I expressed my love for Bourbon cream in my Bourbon Trail post, but it deserves a place on my Love List. Yummy over ice, yummy with some root beer. A great alternative to Baileys, which I don't like. Bring a bottle with a six-pack of fancy root beer as a hostess gift, and try not to drink it all.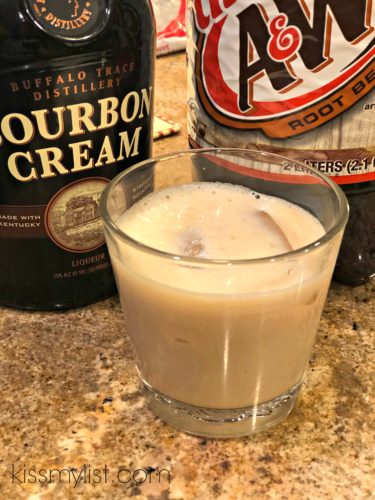 The Marvelous Mrs. Maisel
I am never ahead of the curve when it comes to television shows and movies, but I actually was watching The Marvelous Mrs. Maisel before it won the Golden Globe for best comedy series and best actress in a comedy series. It is a fabulous show set in Manhattan in the 1950s; it's funny and smart, and at only eight episodes on Amazon, a binge-able pleasure. If you don't have Amazon prime, this link will get you a free 30-day free trial of Amazon video. 
Last year I received a free sample of Tatcha facial oil; Tatcha is a brand that says it is "the art of geisha pure skin." I loved it, but the $48 price tag on a five-ounce bottle was too steep. Enter Trader Joe, who sells his own four-ounce bottle for $7.99. 
One pump of oil, rub into your face (and eyes – no burning), until all the gunk is loose. Then wash off with water. It's a nice change from sudsy face wash, and it leaves my skin moisturized. Sometimes I'll swipe some micellar water on afterwards to remove any remaining oil. At eight bucks a bottle, it's worth a try! One bottle lasts me at least two months.
*****
So to summarize: wash your face, deodorize, pour yourself a Bourbon cream, plump up your pillow and settle in to watch The Marvelous Mrs. Maisel or read a book you won. Spring will be here eventually!

Less than two months after I began blogging, I found my online tribe when I joined the weekly linkup, Finish the Sentence Friday. I met Kristi and Kenya there, and both women have become friends to me over the past five years. FTSF is still breathing, and it's been revamped by Kristi and Kenya, so I am hoping to participate more often. If you aren't a blogger, this is irrelevant to you, but if you are, consider joining us! It's a great way to meet other bloggers and to hold yourself accountable for writing.