We sit at a table strewn with the remains of lunch, watching our preschoolers climb around the play structure. At age 4, my youngest child is an active and happy little boy, ducking into the tunnels. Sailing down the slide is his idea of a perfect afternoon.
"Are you starting him in kindergarten in the fall?" his friend's father asks me. With an August birthday, my son will be one of the youngest in his class, beginning kindergarten just weeks after his fifth birthday. He is in his third year of preschool, and my husband and I have no concerns about his ability to adjust to the rigors of full-day kindergarten.
"Absolutely," I answer, as I sweep the cups and straws onto the tray.
As the conversation continues, the father shares his unsolicited opinion with me. If we hold our son back a year, he advises, our boy will be physically bigger and stronger than his peers, and will have a better shot at being a successful high school athlete.
More than a decade later, I sit in the driver's seat of my car, door open and feet dangling out as I attempt to stay cool in the wet August heat. My oldest child is on the field, waiting for the field hockey coach to tell her whether she made the team. I can't remember ever feeling so anxious. Even junior varsity sports can be cutthroat, and my girl has trained all summer to give herself the best shot at getting a spot on the team.
She makes the team, and plays all four years of high school. She has no designs on playing in college, although she has friends who do. Some go on to play at the collegiate level, after years of playing on competitive and expensive club teams.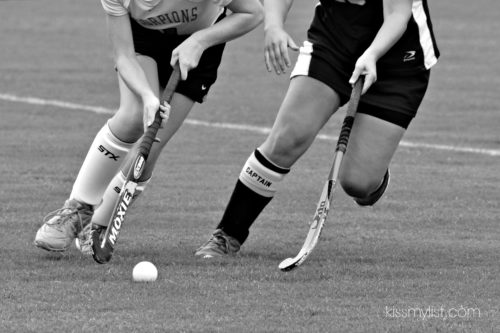 Since my kids were small, they have been playing one sport or another. It can be a good thing, since physical fitness and staying active are important to Matt and me. But particularly in the competitive parenting county in which we live, sports can be a stressful and pressure-laden facet of a child's life.
To what end? According to the NCAA, only 480,000 of the nearly 8 million high school students will compete at NCAA schools. That's 6 percent. Banking on financing a college education through athletic scholarships is risky, an improbable reality.
Many kids play because they love the sport. That 4-year-old crawling through tunnels is now a high school sophomore, and he plays multiple sports at the appropriate age level despite his late birthday. He has never loved one sport enough to dedicate all of his time to it, but he has friends who do.
He has friends who love their sport of choice, but it is THEIR choice, not their parents. The rivalry should stay on the field or the court, not in the stands among the adult spectators. Having a child who is a strong athlete does not make one a good parent, or a better parent than anyone else.
Despite my intentions to steer clear, I have been caught up in the sports race to the top. I fretted when my son tried out for travel basketball, and worried that his lack of experience at the elite level would hurt his chances of playing lacrosse in high school. I have learned, however, that my son is resilient. When he fails, he learns that he won't always come out on top in everything he does. He recovers and tries something else, and does so having no regrets or what-ifs because he gave it his best shot.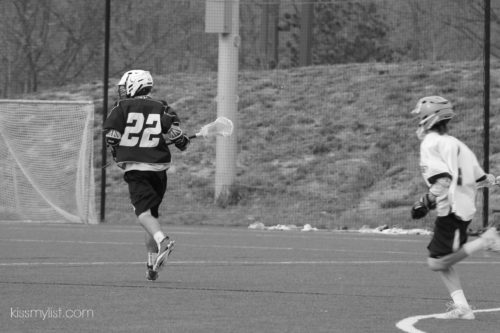 From the sidelines, I try to maintain perspective, which is a bit easier to do now that the field hockey player has retired and gone off to college. The teams she did or didn't play on did not make or break her, and she traded her stick for running shoes, the gym and the occasional game of intramural coed volleyball. She's having fun, but jokes that she is horrible and barely plays. Fortunately, the intramural league doesn't make cuts.
This piece originally appeared on JMore Living.