I wish I had more time to read. While that's a sentence my teenager son would never utter, many of us wish there were more hours in the day to get lost in a good book. We all know a voracious reader or two, but how do they find the time to tackle that growing pile on the nightstand? As a fairly insatiable reader since elementary school, I offer eight tips to help you expand your reading repertoire and spend more time with your nose buried in a book.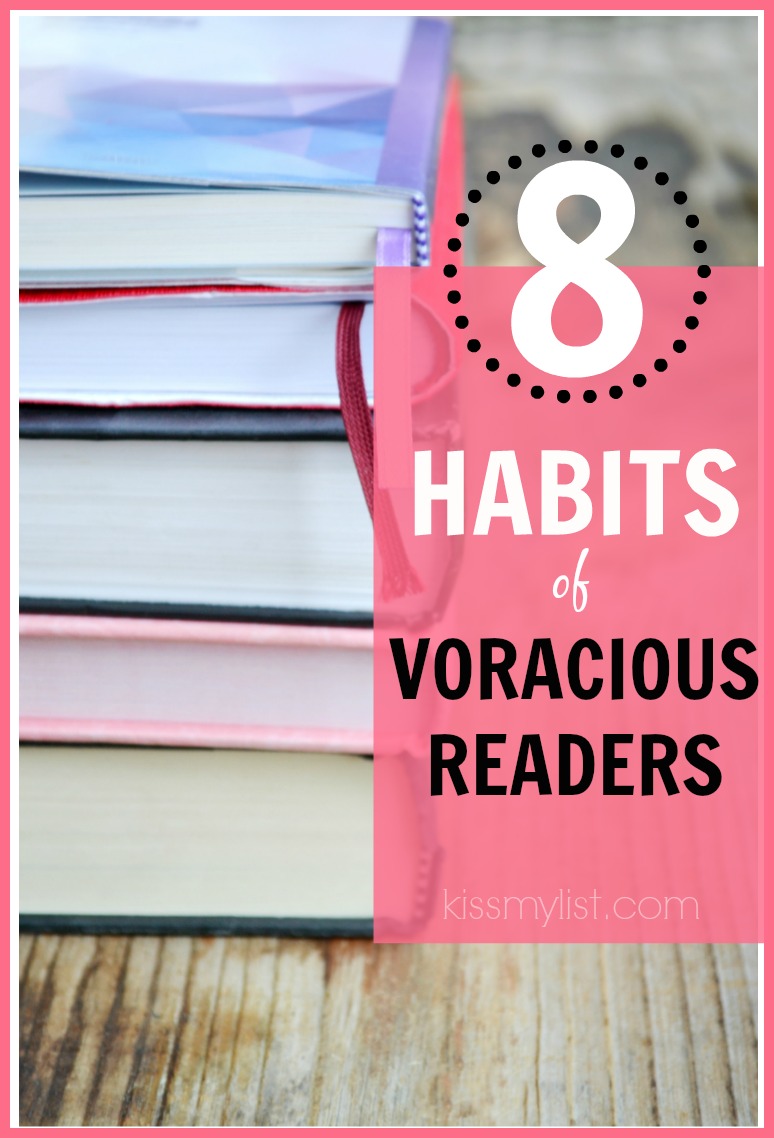 8 Habits of  the Voracious Reader
1. Always have books in your queue. 

I keep an eye on Kindle sales, and have a few reads stored on my device in case I find myself in a reading emergency with no Internet access. I have a list online in my library account, and a few books on reserve. My to-read bookshelf on Goodreads has over 40 titles, and there is always a book or two on my shelf or nightstand that I just haven't read yet. When I finish one book, I have multiple options for my next read, which I start immediately. 
Reading is like running. The more you do it, the more you want to do it. The less you do it, the harder it is to get going again.
2. Collect recommendations from anywhere and everywhere.
Book reviews are in magazines (I like Entertainment Weekly), newspapers, blogs, and on sites like Goodreads. While I value the opinion of someone I know more than the random lady behind me in line at the grocery store, I never turn down a recommendation. I don't end up reading them all, but I think of recommendations as a way to narrow down my options. 
3. Listen to audiobooks in addition to reading actual books and ebooks.

The more forms of reading that are available to you, the more likely you will be to pick one. An audiobook is perfect for driving or walking, and even for folding laundry or doing mindless chores. I love to read on my Kindle, but after a few digital books I yearn for the heft of an old-fashioned book in my lap. Switching up modes keeps things interesting. I will often reserve the same book in paper and digital form at the library, and then cancel one once the first one becomes available.
4. Vary genres.

I love historical fiction, but I can only read a few back to back before I'm ready for something new. Mix up your tried and true genres with new ones; it will keep the experience of reading fresh. Throw in a science fiction book in between your chick lit reads, or try a YA novel after a heavy piece  of contemporary fiction. Memoirs and other non-fiction books are a welcome change of pace when you are strictly a fiction reader. Step out of the box and expand your reading repertoire.
5. Try a series.

A great series can keep even the most voracious reader occupied for months, and when you're making your way through a series, choosing your next book is a no-brainer. When I read a series that isn't complete, I immediately mark the next, to-be published book on my Goodreads list so I don't miss it. Ideally, the series is already complete when you start the first one; no waiting is required!
6. Set goals.
Goodreads has a reading challenge each year, where you can set your own personal reading goal and track your progress. Start with an easily attainable goal so you set yourself up to succeed. The beauty of this challenge, of course, is that no one holds you accountable but you.
7. Join a book club.

I'm in two monthly bookclubs, and I make it a point to read the book even if I can't make the meeting. Letting someone else choose what I read exposes me to books I may never have picked up, and the discussions are always lively.  You don't have to be a voracious reader to join or start a book club; almost everyone can make the time to read or listen to one book a month! If you can't, you may need to…
8. Ease off of Netflix.

One cannot read while binge-watching House of Cards or Orange is the New Black. Choose a book instead of television, even just a few times a week. Your brain will thank you!
Here are some resources to help you up your reading game; there are affiliate links that may earn me a few quarters with which to buy the next $1.99 Kindle book I find on sale.
My Goodreads page – follow me there!
***
A comprehensive list of all the books I've reviewed on this blog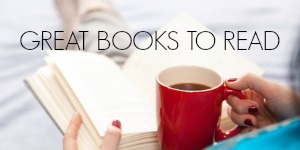 ***
Try Audible and Get Two Free Audiobooks
 – once you download them, they are yours to keep.
***
Get the free Kindle app for your smartphone, and read anywhere. No Kindle required!
***
Join BookBub; it's a free daily or weekly email alerting you of free or deeply discounted ebooks. You can choice the genres you prefer, and the frequency of emails. 
Happy reading! I'll be reviewing some of my favorite recent reads in the next week or two, so check back. Better yet, subscribe in the box below and get an email whenever I publish a new post.