Say the word "tradition," and I instantly sing it in my head, Fiddler on the Roof style. They are the customs or beliefs passed down from one generation to the next, although I think the word sounds stuffy and well, too traditional.
I grew up in a small family, where we created our own traditions that punctuate my childhood. Having parties for all our Jewish friends on Christmas Eve, New Year's Eve sleepovers at my grandparents, watching the Thanksgiving Day parade. 
Matt grew up in a bigger family, and they had their own traditions. Spending every Sunday at the family shore home with dozens of cousins, Christmas at his house with dozens of cousins from the other side of the family, crabbing in the summer. 
When I remember traditions from my own childhood, they are focused on the holidays. I used to worry about how that would affect my children – would we not pass down traditions because we do not celebrate Christmas? 
I didn't have to worry; our little family of four has established our own traditions, and they ebb and flow over the years. They aren't huge events; most of our traditions are small, simple joys that connect us and create memories that I hope will live on in my children's minds as they grow.
Traditions throughout the year
In March or April every other year, we take our family Disney World vacation; we have been going since 2004. Now that college means two different spring breaks for the kids, I'm not sure what we will do. It could be the end of this tradition, but I hope we find a way to juggle the trip with everyone's schedules.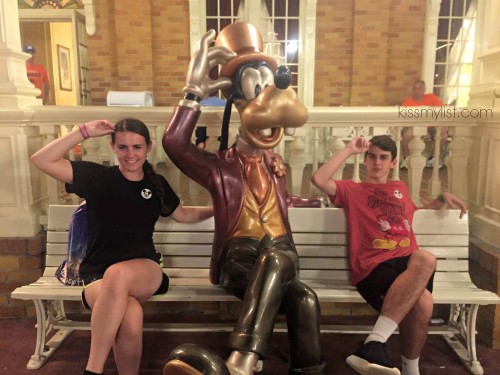 The major Jewish holidays are in the spring and the fall, and we celebrate with my family. I don't know how much of a role Judaism will play in my children's lives as they get older, but I hope they will at least carry on the tradition of holiday dinner.
September brings the annual family fantasy football league draft. Matt, his brothers, his father, and some of the kids (including my two) battle it out for bragging rights. From then until January, football reigns on Sundays. My son opens his basement man cave to the rest of us, and we watch together. Since Matt got season tickets a few years ago, he takes one of us to each home game. I only go to two games, but eventually the kids will be out of the house and that second ticket will be all mine. I'm not sure how I feel about that!
In November, we go to the beach with my family every other Thanksgiving. We run/walk a family 5k on Thanksgiving morning, bring in dinner from a local restaurant, and the girls hit the outlets for Midnight Madness.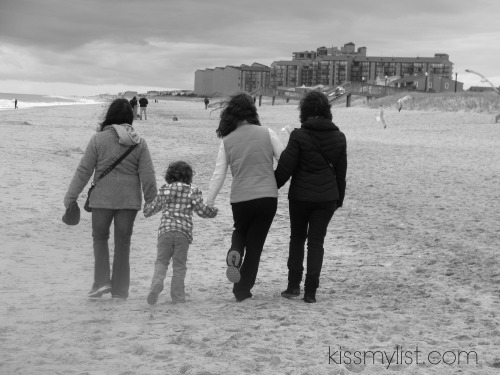 In December, we pick a night or two to drive through the surrounding neighborhoods in our pajamas, listening to holiday music and enjoying the Christmas lights.
Traditions all year long
Chocolate chip pancakes on weekend mornings.
Playing cards or games at the kitchen table in the evenings after homework is done.
Singing the Shema with my kids before bed – first in their beds, then in mine. 
Daily ice cream or gelato on vacation. The rule is choose one: soft drink at meals or daily dessert. Dessert always wins, and it is always ice cream.
Watching one weekly television show as a family. That show has been Modern Family, Swamp People, Friends and others depending on the season and the whim of the people.
I can't come up with any more traditions, and neither could Matt or the kids. Initially that made me sad; don't we do things that the kids will remember when they are adults? Then I realized that these traditions come and go as the kids grow and family changes. That doesn't make them less important. We may not remember specifics, but we remember a sense of togetherness and connection in our nuclear and extended families. One day our traditions will include my kids' significant others, and eventually they will create traditions with their own families. 
And so it goes, from generation to generation.
This is the tenth piece in the Who I Am series, a yearlong writing project designed to tell my story one month at a time. This month's topic is tradition. Link up here if you wrote, and visit some others as well. Want to join in? The link-up is open for three weeks; click the graphic below to receive the remaining monthly prompts.