My last post of the year is always a recap of the books I've read in the last twelve months. I'm a faithful user of Goodreads, and keeping track of the books I've read fills me with a warm glow like the one you get from the Itty Bitty Book Light. Remember those? I loved mine. You can still get them on Amazon, because you can buy anything on Amazon.
Goodreads has all the details of my 2016 reading activity: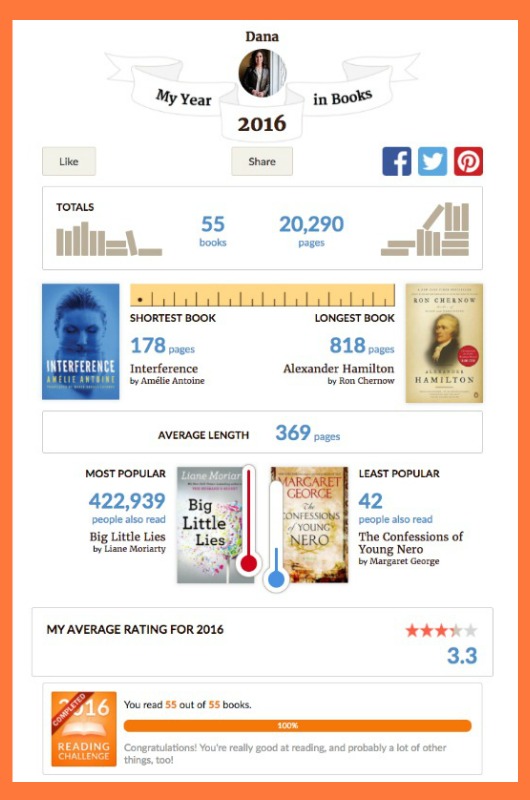 I barely met the goal I set for myself this year, reading 14 fewer books and 4,000 less pages than I did in 2015. I read 46 books and listened to nine, for a grand total of 55 books. My longest book, the Hamilton biography, was a whopping 37 hours long! Even listening at 1.25 speed, I spent an entire day of 2016 listening to Chernow's tome.
I rated all 55 books, giving them one to five stars, with an average of 3.3 stars. I am a tough rater, so a rating of three stars is a good book that I would recommend. I'm picky about giving four stars, and downright stingy giving out five stars.
In 2016, I read:
0 one-star books
5 two-star books
36 three-star books
10 four-star books


4 five-star books
Top Books of 2016 posts are everywhere this time of year, from little blogs like this one to large publications like the New York Times.  I choose based on the books I've read this year, but those books aren't necessarily published in 2016. Still, the New York Times and I have zero books in common on our list; in fact, I have not read any of their picks.
Reading is such a personal choice; one woman' five-star book is another's two-star. But choosing a book to read can be a chore, so if you need some suggestions to get you started, start here. You're bound to find something that appeals to you!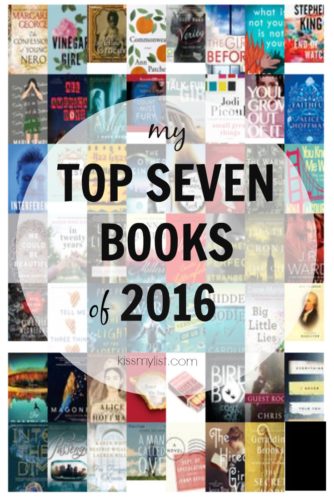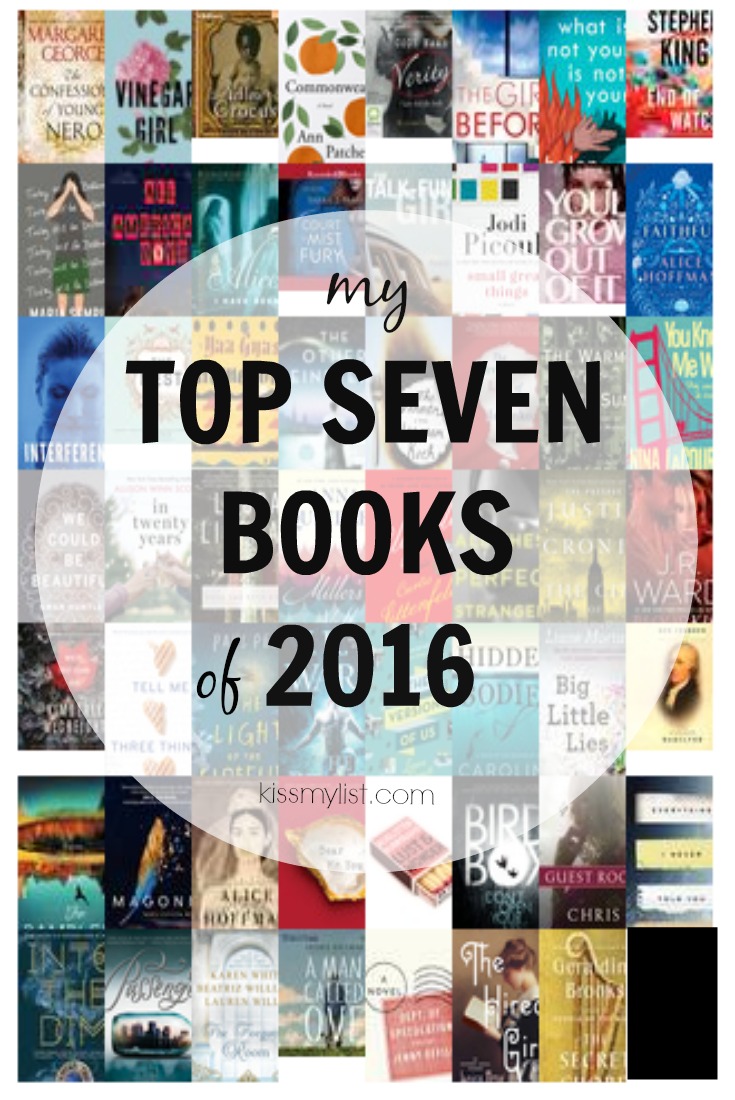 Here are my top seven books from those I've read in 2016, in no particular order. If I've reviewed it, the title links to my review. Why seven and not ten? I'd be forcing the last three just to have a round number, so I'm sticking with seven.
Faithful by Alice Hoffman – A quiet, brooding story of a young woman who has no idea where she fits into this world.
Tell Me Three Things by Julie Buxbaum – This funny and poignant YA drama is a quick, enjoyable read for teens and adults.
You'll Grow Out of It by Jessi Klein – A collection of essays by comedy writer Klein; it's a relatable, honest, and very funny book.
The Warmth of Other Suns: The Epic Story of America's Great Migration by Isabel Wilkerson – Fascinating and enlightening nonfiction account of our country's Great Migration. Not familiar with this epic event in our history? That's exactly why you should read (or listen to) this book.
A Court of Mist and Fury by Sarah Maas – A standout in Young Adult fantasy; if you enjoy this genre you'll love the second book in the Court of Thorns and Roses trilogy. It's the Goodread's Choice Award winner of Best Young Adult Fantasy & Science Fiction, and the honor is well deserved. 
Homegoing by Yaa Gyasi – Moving and beautifully written novel following the separate paths two sisters and their descendants take from eighteenth century Ghana to present day.
Small Great Things by Jodi Picoult – A black labor and delivery nurse, a white supremacist father, and a court case make for a complex, thoughtful exploration of race and privilege.
As always, you can find my comprehensive list of book reviews on the top menu, or by clicking on the graphic below, which is also always on my sidebar.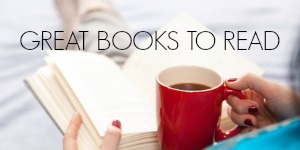 If you have a favorite book 0f 2016, I'd love to hear about it. May your new year be filled with many great books!