The end of the world. The R.E.M song comes to my head immediately; I often think in song. I sing beautifully in my head. It's the end of the world as we know it. I listened to that song often in college, and I suppose it could be the theme song for that period of my life. There was my world before college and my world after; one taking center stage as the other ducked into the shadows, back and forth until the space between them closed.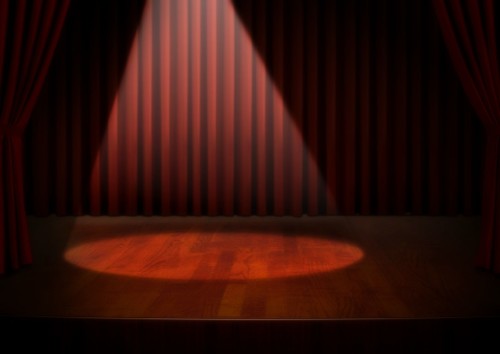 The end of my world. When will that be? What do I want to have accomplished, and for what do I want to be remembered?
I don't particularly care about answering those questions. I don't have grand aspirations of leaving my mark on this world. Is that wrong? It is more important to me to love and be loved. To laugh, and to make others laugh. It is more important to me to do those things during my life, than to be remembered for them after I am gone.
Rabbi Harold Kushner said, "No one ever said on their deathbed 'I wish I'd spent more time at the office.'"
I heard this words long ago, and they have stuck with me. I revisit them when I am particularly stressed, or when I am wrestling with a decision. It helps put things in perspective. If I decide one way, am I going to remember at the end of my life, and wish I had chosen the other?
I have never answered that question affirmatively. Whatever is such a big deal to me now is never really that big.
Of course, there are big deals. But we don't know what seemingly insignificant instances will become important. Sometimes the individual little things aren't a big deal, but the sum of them is. One Sunday forgoing family fun for yard work will be forgotten. A childhood of such Sundays will not. I remind myself this when I feel guilty about not being present, and I'm able to determine whether my guilt is misplaced. For children, that one Sunday may feel like the end of their world. They may threaten that they will never forget it. But time is fuzzy, and it can blur the harsh edges.
The END of THE WORLD. I had an unexpected and intriguing conversation with a friend yesterday about religion. We talked about different faiths' stances on what happens after this world, and whether one's motivation for being moral is based on this life or the next. Do you live a good (whatever good means) and moral life because you want to get into whatever your idea of Heaven is? Or do you live that life on its own merit? Should the existence of an afterlife have any bearing on how you live now? It was a heavy discussion for a Wednesday night.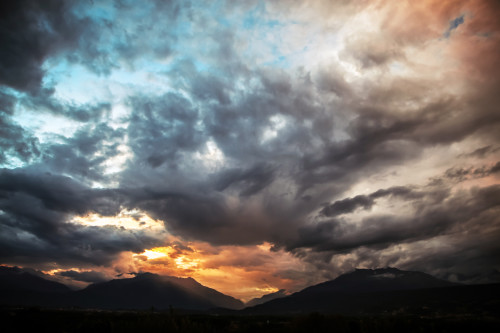 I am free writing this based on the Finish the Sentence Friday prompt, which is a departure from my usual style. It's a bit unnerving to empty my brain directly onto the page; it's safer to keep the words inside where they can bounce around in private.
The last night of the world. A variation of the prompt, and one that immediately makes me sing in my head again. This time it is The Last Night of the World, from Miss Saigon. Two lovers are desperate to be together, yet destined to be apart. They will dance like it's the last night of the world, because it may be the last night they have together.
It is a bittersweet and tragic story, yet they have this one night. That's all they know for certain, and it is enough.
Thank you, Kristi, Nicki, and Jena for hosting FTSF this week, and for being amazing women who inspire me to Just Write.