I live in a fairly insulated world. I was born into a loving family with parents who provided well for me. I live in a nice home in a nice neighborhood, and my pantry is always full. I am healthy, as are my husband and children (knocking on wood vigorously).
Most of my friends and acquaintances are similarly fortunate. When I began blogging almost a year ago, I slowly began to build my tribe – fellow bloggers who I visit loyally, and many return the love. I haven't met many in real life, although I did harass Kristi of
Finding Ninee
into attending a blog conference with me: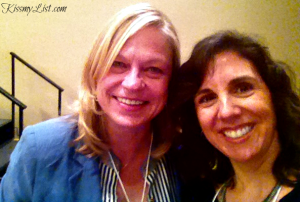 On an almost daily basis, I get a glimpse into these women's lives. Some of them have faced challenges and hardships that I haven't had to face.

Women who have children with disabilities or life threatening illnesses. They write candidly of the struggles and joys of raising their sons and daughters.

Women who had far from idyllic childhoods – years filled with abuse, loss, estrangement, and apathy.

Women who suffer from mental illness and addiction. They battle daily and share their triumphs and their setbacks.

Women whose loss and grief are constant companions, yet they shoulder the burden with grace. And when grace fails them, they are honest about their pain.

My insulated world has expanded by knowing these women, these writers. I consider many my friends, and I am thankful that they have welcomed me into their lives.

Why are some people dealt a better hand than others in life? What is my obligation to those whose hands are worse than mine?


It's easy to stay in my bubble, ignoring the often harsh and unforgiving world outside. But that is not the kind of world I want for my children, and to change it I have to burst my bubble.  I have to shed the apathy and ignorance.

Blogging has helped me do that. Meeting amazing, strong, caring women who play their hands with strength and compassion has helped me do that.
So have opportunities to make someone's life a little bit better, if only for one day. Opportunities made possible by people like Jill Smokler of
Scary Mommy,
who I had the pleasure of meeting at the same conference where I met Kristi.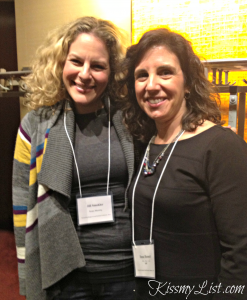 Jill created The Scary Mommy Thanksgiving Project so that mothers don't have to say this:

"I'm tired of people asking me why I'm so skinny. Do they really want me to answer that my kids will eat before me?"*

Or this:

"How do you explain to your kids why they are eating cereal and ramen noodles for dinner every day while you don't eat at all? I know we'll get through this, just need a little light at the end of my tunnel."*
*Quoted from Scary Mommy Thanksgiving Project informational material

We can be that little light at the end of someone's tunnel.

If we are financially able, we should be that little light. Please join me in sponsoring a family for Thanksgiving, or giving whatever you can. Click on the square below to find out more.