I've been reading like a fiend since my last review post – a dozen books and three audiobooks. (Wanna know how? I'll tell you here.) Coincidentally, my writing has slowed, my lawn looks post-apocalyptic, and my to-do lists are sitting forgotten. But it's summer, and there are so many books to be read.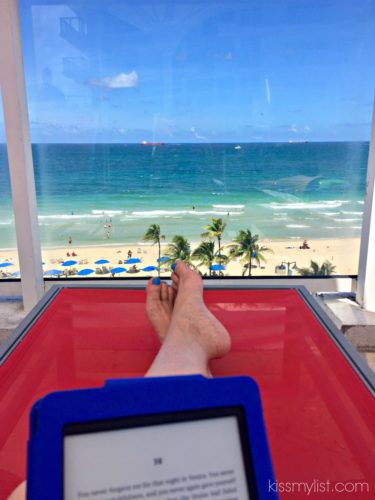 Disclosure: There are affiliate links in this post. If you buy a book through a title link, I will get a few quarters which I will leave in my car so I can buy lemonade from neighborhood kids. I did that yesterday and their excitement at the sale was worth so much more than the 50 cent price tag.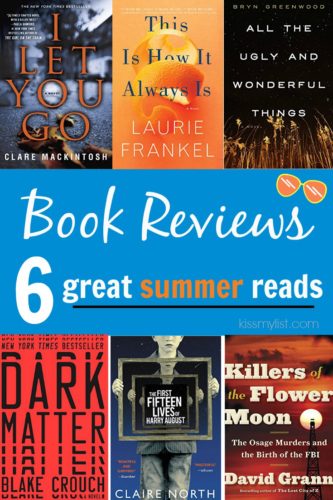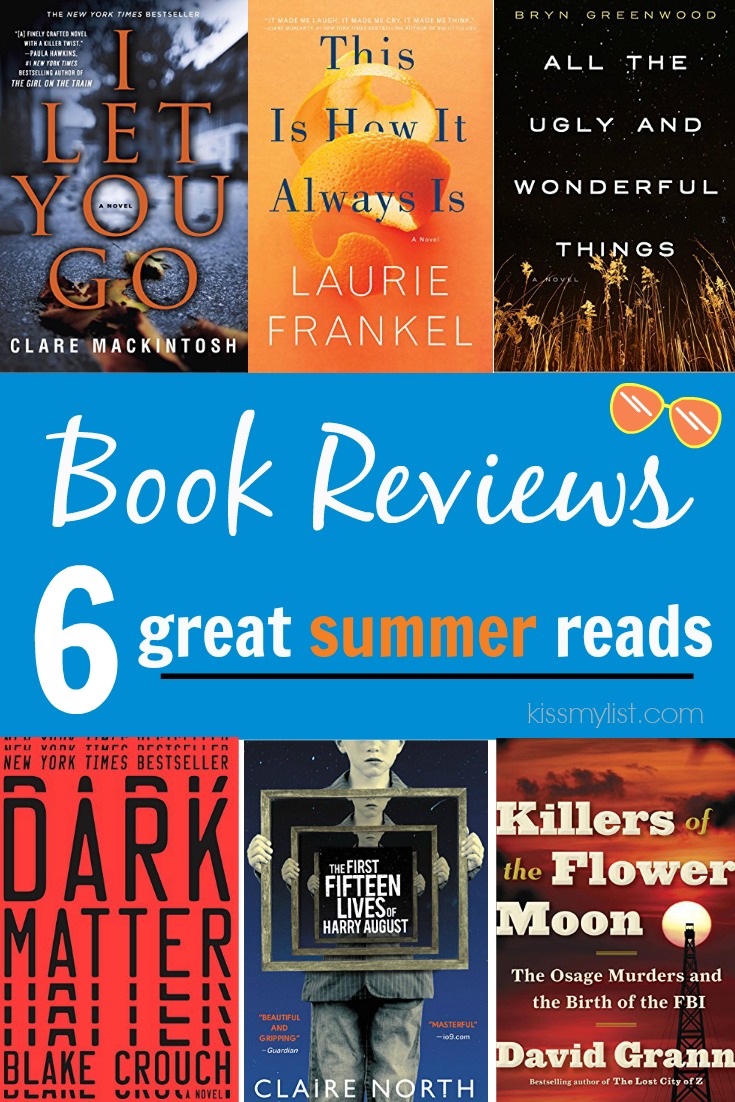 This nonfiction account is on Entertainment Weekly's list of ten best books of the year so far, and it is fascinating. The Osage Indian nation were the richest people in American in the 1920s, after oil was discovered underneath their land. Mollie Burkhardt was an Osage woman whose relatives were dying one by one, and all under suspicious circumstances. It soon became clear that the Osage were being targeted for their land rights, and this book tells the story of the conspiracy and the law men (including J. Edgar Hoover) who brought it to light.
I had to keep reminding myself that this was not a movie script. This all really happened, although it's almost unbelievable. It's also a sad commentary on what has been deemed worthy of being included in our history books.
Wavy is eight years old playing mother to her younger brother. Their father is a meth dealer, and their mother is a drug user of precarious mental health. Kellan is one of their father's guys, but he's a good guy who grows to care deeply for Wavy. As the only person in her life she can trust, Wavy loves Kellan back. 
Sound lovely or creepy? That's the beauty of this novel. It made me uncomfortable, sad, angry, hopeful – all of those emotions at the same time. I was ultimately satisfied with the ending, although I suspect not everyone is. Wonderfully written, Greenwood's characters are deeply flawed and deeply human. I loved, loved, loved this book.
Claude is the youngest of five brothers, and at age five, he knows he wants to be a girl when he grows up. Claude becomes Poppy, and when the family moves to a new town, no one knows Poppy's secret. Until they do.
I liked so many things about this novel. I imagine it's a realistic look at what a family goes through when a child is transgender, including parents and siblings. Since the timeframe is only early childhood to pre-adolescence, the story is less about being transgender and more about what it means to be a person, not a boy or girl. I enjoyed how Frankel explored the ways each parent dealt with such a complex issue. She a doctor, grounded in science. He is a storyteller and dreamer, grounded in possibilities. Both are grounded in love for their child. 
I devoured Michael Crichton's novels when I was younger, and Dark Matter reminded me of his works. It's definitely sci-fi, but in a physics kind of way, not an alien kind of way.
Jason could have been a superstar physicist, but instead he chose to get married to the love of his life and have a son. He's a college professor and family man, until he is kidnapped and drugged – only to wake up in a world in which he is still Jason, but his wife and son are not his wife and son.
I'll admit I didn't completely understand the hows behind the science, but it didn't matter. The novel is a gripping, fascinating ride. I read it in two days, although much of that was while sitting at the MVA waiting for my son to get his learner's permit.
Harry August lives his life, dies, and is born again. Same time, same life. His memories resurface by age three, and he remembers all of the lives he has lived before.
At the end of life #11, a girl comes to him and tells him she needs to send a message. Something has changed, and Harry must try to save the past to prevent a future that cannot happen.
Sounds weird and science fiction-y, right? It's really not. It's actually a cool, unique premise, and I thoroughly enjoyed listening to Harry make his way through the same life over and over. How fascinating would it be to get a mulligan, or two or three? What would you do differently, or build on from past lives? This was a intriguing and entertaining listen – don't shy away because it seems out of your box!
This one was slow to start, but once it got going, I was hooked. I can't tell you much, but the novel involves a hit and run, a mystery, and a past that's going to catch up with the main character, Jenna. There are clever plot twists and short chapters, so it's one of those perfect summer reads. If you take this one on the beach make sure you have a hat and plenty of sunscreen!
*****
At the halfway point of 2017, I've read or listened to thirty-five books. Fellow blogger and book lover Nina shares her top picks mid-year, and I'm following suit. If you need more books to read, definitely check out Nina's pithy book reviews. She has great taste in books, but our picks rarely overlap unless I've read something she recommends.
My favorite books of 2017 so far
American's First Daughter By Stephanie Dray and Laura Kamoie
Born a Crime: Stories from a South African Childhood by Trevor Noah
Beartown by Fredrik Backman
All the Ugly and Wonderful Things by Bryn Greenwood
This is How it Always Is by Laurie Frankel
I reviewed the first three books in this post, and the last two are reviewed right here. Enjoy your summer reads!
Joining Finish the Sentence Friday this week, hosted by Kristi and Hillary. I did not actually finish the sentence "What moves me," but books  and great summer reads definitely do!