A few years ago, I wrote a piece entitled "Eighteen Summers." I bemoaned the passing of time, thinking I had only eighteen summer vacations with my children until they left the nest.
The start of summer marks another year passing. There are only eighteen summers in a childhood, and the numbers are creeping up much too quickly.
Now my oldest is home from her freshman year of college. It is her nineteenth summer, and I plan to embrace every second that she will spend of it with her father, brother and me.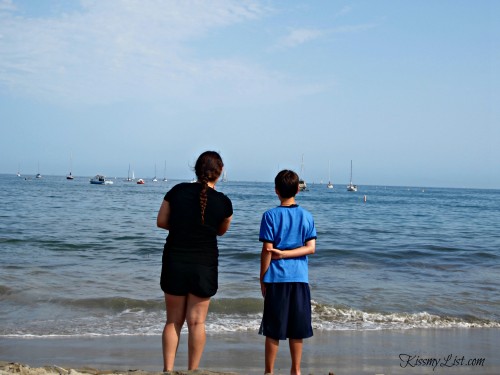 Things have changed since she spent the year away, but not as much as I feared. We are easing into our familiar rhythm of summer, and learning how to balance her independence with our expectations. She is living at home, with a nannying job that leaves her free to vacation with us, but next year may bring experiences that put an end to the lazy days.
I feel the urgency most keenly when I plan our summer vacations. There are so many places Matt and I want to take our kids, and so many experiences we want them to have with us. I hope that this can still happen when they are young adults, but that is not in my control. Those tiny newborn hands that once clenched my thumbs are now bigger than my own, and every summer they slip from my grip a little bit more.
I relax my grip, but I don't let go. My teenagers are just as eager as I am to continue our summer adventures. We have already picked 27 pounds of strawberries and eaten three dozen crabs, but that is just the beginning of summer awesomeness. This month we spend a few days in Florida, just the four of us. Next month, we join my parents and sister's family for an Alaskan cruise. 
When it occurs to me that perhaps we are spoiling our kids, I remind myself that Matt and I want to share these experiences with them. Some of my clearest recollections of childhood are from my summer vacations, and they are memories that bond my parents, sister and me because they are ours alone to share.
Mom forgetting to pack Dad's underwear, seeing same-sex couples walking hand in hand in Provincetown, missing the last ferry back to the mainland, eating fried shrimp on my hotel bed in Maine, visiting cousins in Puerto Rico.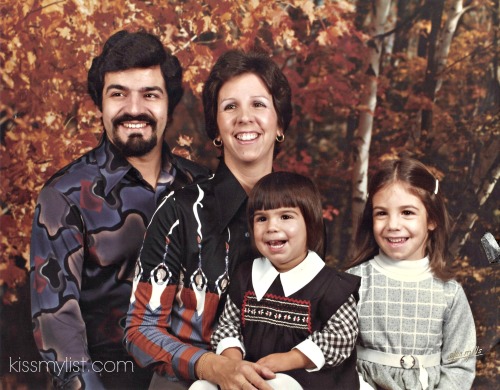 My children have their vacation memories too, and those moments are shared by only three other people in the world. 
Eating peanut butter sandwiches in the Swiss Alps, being bitten by a Capuchin monkey in Roatan, meeting Baltimore Raven's player Justin Tucker in Florence, being frisked at Logan airport for suspected explosives, being in a Disney parade, biking over the Golden Gate Bridge.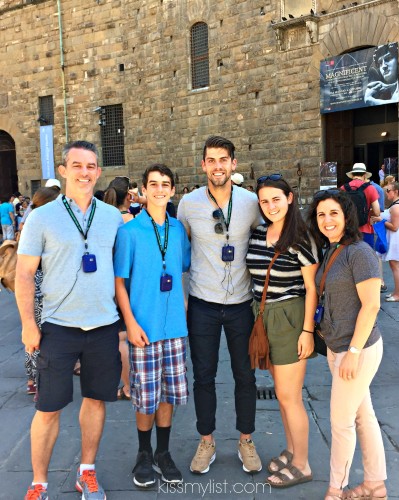 I've allowed myself to release some of the urgency of these summers with my almost-adult kids. While the vacations with just the four of us may be numbered, we will grow into a new normal. We did it this year when Gwen was away at college, and we will do it when both kids are grown.
I know that this is how it should be. It is my job to raise them to be independent young adults. Raising children tears us apart and makes us whole all at the same time. I miss the young children that my daughter and son were, but I love who they have become and who they will be.
This is James' sixteenth summer, and Gwen's nineteenth. We will lounge on the beach in Florida, ride with sled dogs in Alaska, and play card games at our kitchen table. We will get on one another's nerves and need our personal space, and we will laugh and goof off and eat too many s'mores. We will live under one roof for at least one more summer, and for now, I will not count past nineteen.

Joining Kristi for Finish the Sentence Friday, where this week it's all about summer.