A family trip to Disney World is on most parents' bucket lists. It's the most magical place on Earth, after all. There are hundreds of Disney-centered websites, and hundreds of blogs devoted completely to Mickey and his parks.

While this is not one of those blogs, Matt and I have been fortunate to be able to take our children to Disney World every other year since our oldest was five. This April we will once again spend a week in the parks, for the SIXTH time. Some may think we are crazy. And while I wouldn't disagree, the kids still love it.

I can now plan this vacation in my sleep, and I've amassed quite a few insider tips that first time visitors may not know. I'm sure big Disney blogs have a much more comprehensive list, but if you're not a Disney fanatic those sites can be overwhelming. So consider this your non-fanatical, completely doable list of tips for getting a little extra out of your Disney vacation.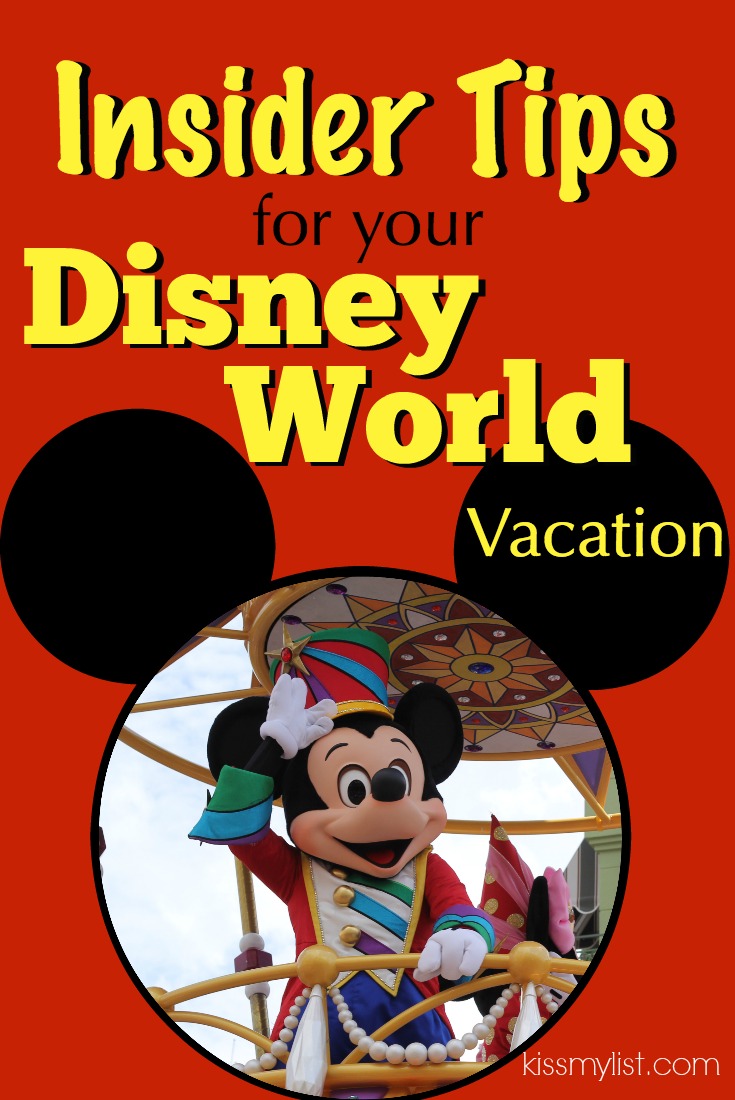 1. Club Cool in Epcot
.
This place is easy to walk right by if you're not looking for it, but what a shame that would be!
Stop in the air-conditioned Club Cool to sample Coca Cola flavors from all over the world.
The sodas are free, and your kids will have a blast tasting all the unusual flavors. Sugar 'em up when energy is waning! You'll need the energy too, since Epcot is the park where you'll do the most walking.

2. Kidcot Fun Stops in Epcot's World Showcase.  I love visiting all the countries in Epcot, but they aren't that exciting for smaller children. These fun stops give your little ones something to do at each country; my kids loved them when they were younger. There's a craft station in every country, and kids collect stamps and create a personalized souvenir to take home. So you can eat and drink your way around the World Showcase (the beer and soft pretzels in Germany are fabulous) while your kids stay interested in this more grown-up area of the park.
3. Autographs. Younger kids love to get characters' autographs. Bring your own small spiral notebook from home instead of buying the official autograph book whose pages fall out eventually. And bring a large pen (with a clicker, not a cap) so those characters in costume suits can grab it easily. Many of them only have four fingers, which makes holding a slim pen a bit challenging.
4. Pins.
My kids were done with autographs by age nine, and then we moved on to buying and trading Disney pins. This hobby can get very expensive; pins start at $6 or $7 apiece. Buy the cheapest starter set you can find in the park or at
The Disney Store
online; it will come with a lanyard. It doesn't matter if your kid likes the pins because she is going to trade them with cast members. Cast members have to trade with park guests, so your kid will soon have the pins she wants.
We buy a grab bag pack of pins before each trip so the kids have a new batch to trade.
I recommend
Mouse Pins Online
; I've purchased pins from them three times and never had a problem. There's lots of talk online about the authenticity of pins purchased from anywhere but Disney, but the pins I've received from this site have always been good quality and accepted for trade by Disney cast members.

Even these grab bag pins are not cheap – $40 for 25. Twice I bought them a bag to share as Hanukkah gift for the kids, and this time the kids are buying them themselves.
5. Save souvenir shopping for one of the last days. If you have very little ones, you can get away with buying souvenirs at home and bringing them with you to dole out throughout the trip, but older kids want to buy things they see in the parks. Decide how much they can spend ahead of time. My kids always set aside a little holiday or birthday money and I hold onto it for them. Then we hit the shops ONE TIME towards the end of the trip, and they make their purchases.
6. Getting in a parade.
I don't know how we did it, but it happened when my kids approached some cast members about trading pins. We ended up being in the Animal Kingdom parade – you can read about it
here
.
My only advice is look cute and enthusiastic.

7. Name tags. If you have young children, you want to make sure you take precautions in case they get lost. I used adhesive labels inside my kids' shirts with our names and cell phone numbers on them.

8. Getting picked to be in the Monsters Inc Comedy Factory or the juggler's assistant in Epcot's Italy. I was picked and embarrassed thoroughly for Monsters Inc; you have to be sitting near an aisle. And James was picked as the assistant to the same juggling mime for two consecutive visits. The secret to being picked? I have no idea. I'd like to think it was our sparkling personalities and stunning good looks.
9. Best way to beat the crowds.
There are
touring plans
, which I swear by. You can go during less busy seasons, but with older kids in school that's not always possible.
Get there when the park opens – that is the best way to beat the crowds.
It will look like there are millions of people already there when everyone is standing at the entrance, but once the crowds disperse into the parks, you have an hour or two of minimal lines and wait times.  My kids could sleep until 11 am on a Saturday, but they will be up and smiling at 7 am when we are in Disney. They know it pays off to be the early bird.

10. Go with the flow. For all the planning I do prior to the trip, once I'm in Disney I just roll with it. You may not do it all, but you want to enjoy everything you do get a chance to experience.
I wrote a series on planning a Disney vacation with kids back when my blog was new. Hardly anyone read it, but I think it has some useful information. Check it out
here
.

Have you done Disney? How'd it go?