June marks the halfway point of the Who I Am project, a writing exercise I created to help you tell the pieces of your story. It's not too late to begin – jump in anytime! You can link up with other writers at the end of the post, or simply write for yourself and the people you love. This month's topic is "Betcha Didn't Know." 
I've written about many of these things before, because blogging often equals oversharing. Yet these small tidbits are glimpses into my life and my personality that tell who I am.  If my future grandchildren ever want to know about Grandma when she was younger, these are the things that I would share with them.
Betcha Didn't Know…
I played in the Handbell Choir in college. I held bells F and G, which are pretty important bells. Fortunately they are fairly low on the scale, because…
…I have a high frequency hearing loss in one ear.  I had my hearing tested every year when I was a kid to make sure it didn't get worse, but the last time I had an exam was in college.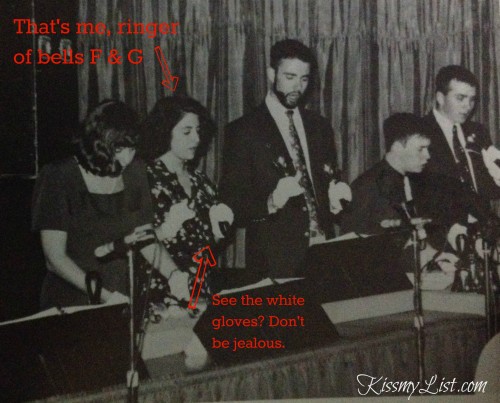 I created two logic puzzles that were published in a puzzle magazine, and was paid $50 for each of them. Remember those puzzles where you made a grid and x'ed out combinations that weren't possible? Jane sat to the left of Joe but to the right of Suzy, who sat next to Bob… that kind of puzzle.
I have always wished I could sing; I would love to be on Broadway. I wanted to be Annie, Diana in A Chorus Line, or Eponine in Les Miserables. 
I never cheat when playing games; I am too competitive to win unfairly or throw a game. I never even let my kids win in Candyland, a fact that has either made them more resilient or scarred them for life.
In college, I spent a week in Jackson, Mississippi rehabbing an apartment complex, and ten days in Mexico helping fix up an orphanage. Eye-opening and life changing.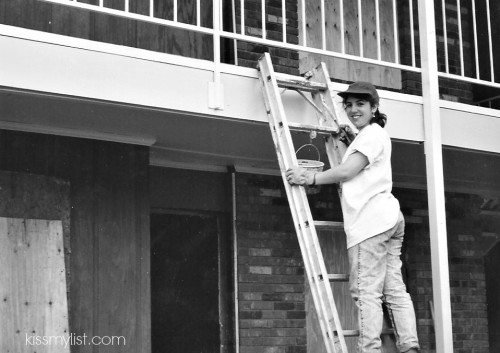 I don't pick up a penny if it is tails up; that is one of my few superstitions.
I had four baby teeth and six adult teeth pulled to make room for the rest of my teeth when I had braces in middle school. The silver lining was that I had plenty of room for my wisdom teeth, which came in perfectly straight.
I was salutatorian of my graduation class in high school, or as Gwen says, "second place valedictorian."
Clown dolls freak me out. Actually, most dolls freak me out.
I had a kick-ass sticker collection when I was a kid. Particularly impressive was my collection of puffy Smurf stickers.
My back is extremely ticklish. It's so ticklish that if you were to place your hand a few inches above the center of my back, I would involuntarily pull away. Massages are a challenge.
When I was 22 years old, I won a $1000 shopping spree from Macy's. The only thing I remember using it for was a Jones New York pantsuit that was a staple in my work wardrobe. I think I bought a vacuum cleaner, too.
I didn't eat the cheese on pizza until I was about ten years old. I'm still not that into cheese, but I'll eat chocolate all day long.
I cannot drive stick shift, or parallel park. And if I'm in the passenger seat, I can fall asleep in under five minutes.
As I was writing this, I realized that all these facts make me look like a big ol' dork. But they also make me real and human, and that is what I want future generations to know about me. I'm more than just the smiling face that will stare out at them from a photograph.
What do you want future generations to know about you? Tell me something you bet I don't know in the comments, or link up this month – the link-up is open for three weeks. If you'd like to receive the monthly prompts for the Who I Am project, click the graphic below. You'll get the prompt on the first Tuesday of the month, and a notification that the link-up is live on the third Tuesday. No other emails, I promise!