I had not heard of a choosing your own word of the year until two years ago; apparently it's a thing among bloggers. Instead of resolutions, one word represents your intentions for 365 days.
One word? That's a lot of pressure for one little word, and I have not been able to commit.
I understand the word of the year concept in terms of dictionaries. They are the holder of all the words, after all. So I consulted two of the biggies.
For 2015, Oxford Dictionaries Word of the Year is 😂.
Unless my eyes are even worse than I thought, that yellow circle is not a word. It's an emoji, or more officially, a pictograph. Because calling it a pictograph makes it less ridiculous. While naming the "Face with Tears of Joy" emoji the word of the year does reflect where we are as a culture, I find it pathetic. I refuse to believe that emojis will ever replace the written word.
Maybe my word of the year will be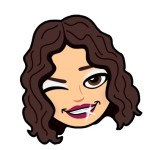 I present to you Winking Dana with Sparkly Teeth.
Merriam-Webster's Word of the Year 2015 is -ism. Their website states that the seven words that share this ending represent millions of individual dictionary lookups. The words reflect the world we live in, for better and for worse: socialism, fascism, racism, feminism, communism, capitalism, and terrorism.
Maybe my word of the year will be
optimism 
a feeling or belief that good things will happen in the future
a feeling or belief that what you hope for will happen (Merriam-Webster )
I hope that our country and all nations work towards eliminating the -isms that cause violence, hate, and mistrust. It's a hope that's often hard to hold onto, but I'm going to try.
These dictionary giants choose words (or emojis or suffixes) that are used frequently and reflect the zeitgeist of the past year. Yet there are so many words that are left neglected, and these words deserve some love and attention.
Consider the word valise. My kids had never heard of it, despite having used one on multiple occasions. Doesn't valise sound better than suitcase? It's a lovely word.
Lovely – I like that word, too. It can make anything sound more sophisticated. Lunch was lovely. What a lovely mullet you have!
Given the official words of the year, I can get behind any word that is actually complete, sans abbreviations or illustrations. No adorbs or LOLs, no emojis that are oddly cute piles of poo with eyeballs. A real, old-fashioned word.
In a serious attempt to find my own word of the year, I followed the suggestions in a Huffington post article, and started by making a word list of the things I want to do, be, or have in 2016. I drifted in and out of focus as I made my list.,
satisfaction, peace, productive, needed, new, risks, growth, connection, pride, adjust, live in moment, appreciate, enjoy, chocolate, awesome shoes, sleep, travel, stay healthy, get stronger, mellow out, laugh
Now I'm supposed to look for common themes and uncover my word. After grouping my words in different clusters for awhile, I was getting frustrated. I came up with moving forward but also accepting where I am, nourish myself and my relationships…
That isn't one word; it's thirteen, and it's not even a complete sentence.
Knowing that giving up was not the best way to start 2016, I googled personal word of the year. It's cheating, but I needed a word bank.  Oneword365.com has one, and as I skimmed it I found my word.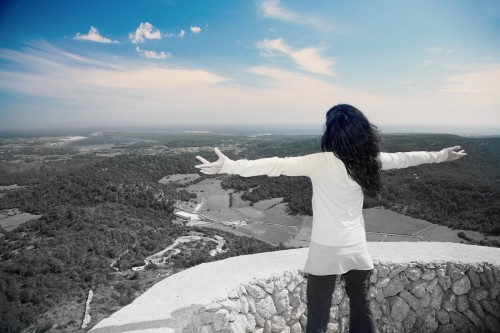 Embrace.
Embrace the people in my life.
Embrace the things that are good, and be satisfied.
Embrace the changes that will come, and view them as opportunities to take risks and grow.
Embrace being a control freak, and embrace the lack of control.
Sounds good, right? It does, but it sounds too lofty and Kumbaya-ish for me. (-ish…now that's a suffix I can get behind!) Maybe that's the point, though. Making my word of the year plan or organize is easy; I do that with little effort. Embracing the spontaneity and messiness of life is tough.
Embrace it is.
Do you have a word of the year? Share if you do, so I can start my word bank for 2017!
It's Finish the Sentence Friday! The sentence is "My 2016 Word of the Year is…" and our lovely hosts are Kristi, Mardra, and Allie.
One more thing…if you haven't visited me lately and are interested in participating in the Who I Am project (monthly prompts to help you tell your story), check out the post about it HERE. Or click the graphic below to skip the intro and just sign up!