I've been lounging by the figurative pool, knowing the water is freezing and knowing I have to get in. So this is me, holding my nose and jumping into January 2017, instead of dipping a toe and whining about it.
Let's get this year started.
That's what I named my first post of 2016, which was a random post-holiday mishmash of words. It was an effective way to jump into the new year's writing and shake off the January blues, so I'm doing it again.
Happy Blogiversary to me!
Kiss my List is four years old this month. As it is with marriage, sometimes it feels like I started my blog yesterday, and sometimes it seems like it's been around forever.
I wrote much less in 2016 than I have in previous years, averaging about one post a week. Everything about my blog has become smaller: fewer posts, fewer comments, less traffic. Two years ago, that would have freaked me out, but I'm comfortable with the pace I'm keeping. There are times when I think about quitting, but I don't want to give up this space. I hope you will stay here with me!
The word of the year is…
Last year I wrote a whole post on this topic, and chose "embrace" as my word of the year. I considered choosing a new word for 2017, but decided to continue with embrace:
Embrace the people in my life.
Embrace the good things, and be satisfied.
Embrace the changes that will come, and view them as opportunities to take risks and grow.
Embrace being a control freak, and embrace the lack of control.
Oxford Dictionary's word of the year for 2016 is post-truth, Merriam-Webster's is surreal, and Dictionary.com chose xenophobia.
Quite a commentary on the past year, isn't it? I'm sticking with embrace for 2017.
What's going on
I giddily started using my new planner this week, but I have made absolutely no resolutions.
I signed up for the Goodreads Reading Challenge again, sticking with last year's goal of 55 books. I'm also doing a more specific reading challenge that includes books in 26 or 52 different categories. I did this in 2015, and I enjoyed finding books that weren't my usual fare. Care to join me? I'm using the challenge found HERE. I don't like all the categories, though, so next year I'm going to make up my own.
I had all my Who I Am posts bound into a photo book, and I'm so happy with it! I hope my children, grandchildren, and great-grandchildren will enjoy it as much as I enjoyed writing it.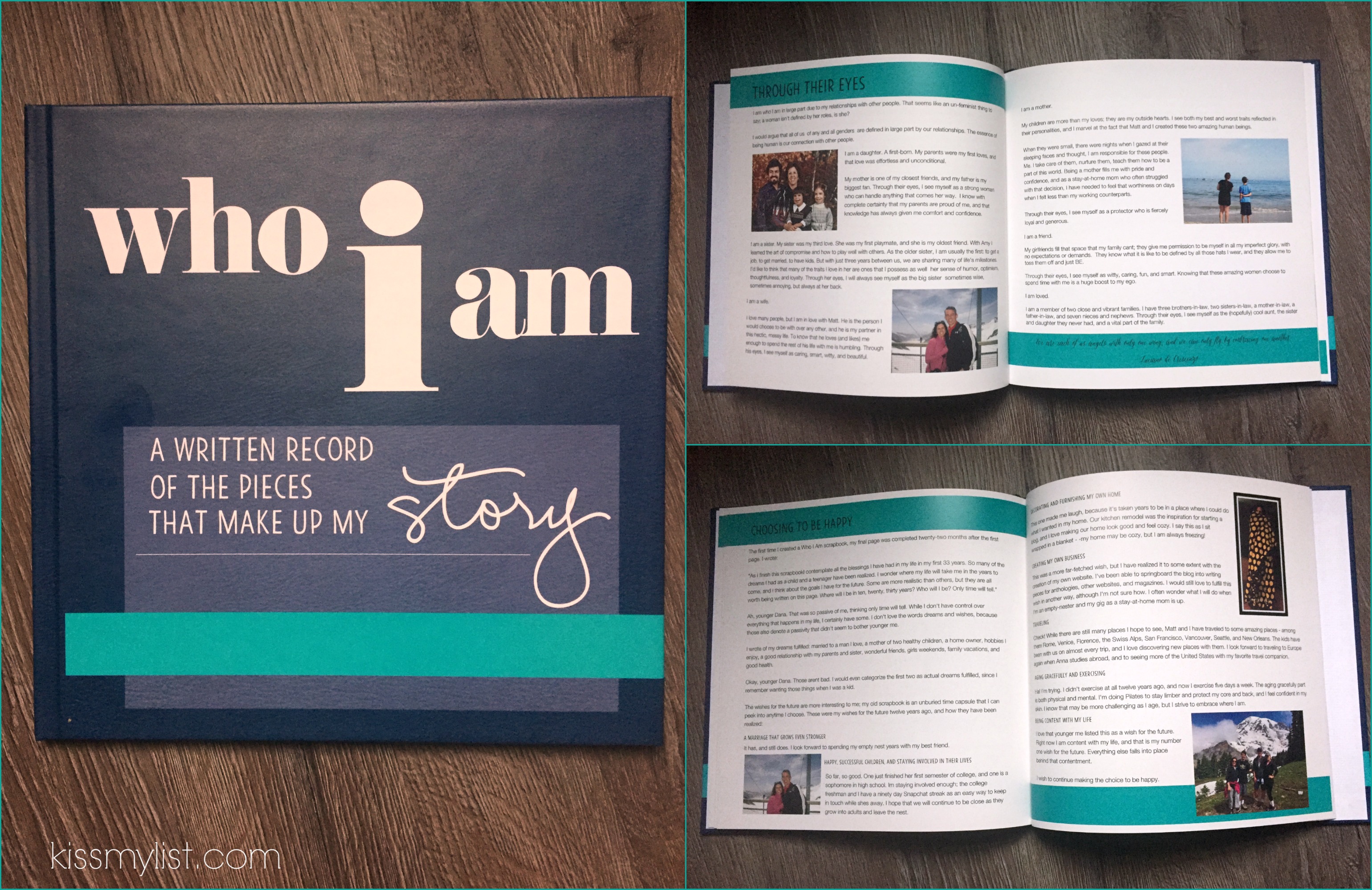 If you wanted to participate in the year-long writing project but it just didn't happen, I'm creating a PDF of all twelve prompts so you can write at your own pace. Stay tuned…
My new project for 2017 doesn't have a name, but the plan is to write and mail one letter a week. I was inspired by Julia's post "The Underestimated Power of Stationery," and I treated myself to a nice set of heavy notecards complete with my monogram. Letter #1 was mailed yesterday!
I have almost completed Content Brew, which is an online course from Blog Clarity that I originally took a few years ago. As part of the revamp, I'm going through it again, and I'm cautiously invigorated by all the tools I can use to create interesting and relevant content. I struggle with ideas for posts, particularly because I write about a little of everything.
If you would like to see more of certain types of post, please let me know! And if you are a blogger and interested in the Content Brew course, I highly recommend it. Find out more here (that's my affiliate link, fyi).
Lest you think I've been super productive over the past few weeks, Matt and I have also binge-watched the two seasons of The Man in the High Castle. Unlike in previous Januarys, I will not be binge-watching any other television shows, choosing to read and write instead.
That's the plan, anyway.